Research with Results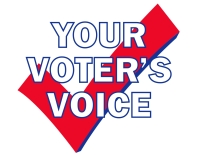 A direct mail campaign product
A company's ability to respond to the demands of an evolving marketplace depends upon reliable and detailed feedback. But like the case of the disgruntled restaurant patron who leaves without a word, forthright appraisals can be difficult to obtain. At DISC, comprehensive data that you can trust is the goal of every project we design.
Since 1996 DISC has distributed by mail or email over one million quantitative and qualitative surveys, providing organizations with the information and analysis they need to make effective decisions in market strategy, research and development, and the setting of long-range goals.
Whether you look to us for a single research task solution or a comprehensive turn-key survey, contact DISC today to discuss the parameters of your next project.
Current News
>>

News

2007-11-05

On one of our ongoing health risk assessment survey projects for a prominent, national insurance company, we have just been asked to provide them with an indexed, optical archive of all surveys processed to create a paperless project archive.